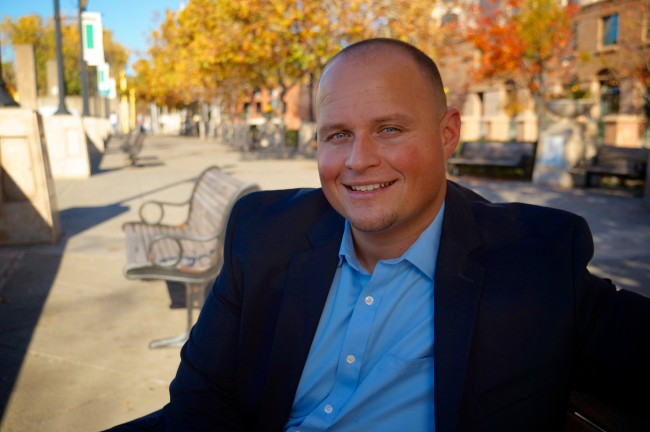 Dr. Armando Gonzalez: Bio
Born and raised in Roseville, CA my wife Katie and I currently reside in East Sacramento. I have lived in the surrounding areas of Sacramento for over a decade now, first moving to the capital city in 2001 to attend Sacramento State University where I earned a Bachelors of Science in Psychology.
After graduation I spent two years working in the financial sector before soon realizing my passion for pursuing a career in therapy was only growing stronger by the day.
In 2008 I began a two year Masters program in Marriage and Family Therapy from Alliant International University, Sacramento. After completing my Masters I went on to earn a Doctorate in Marriage and Family Therapy from Alliant International University in Spring of 2013. Within that 5 year span I gained clinical experience providing in home therapy to at risk youth and their families while working at a Sacramento County agency, before being offered a rare opportunity in 2010 to work in the private practice of Dr. Sean Davis, LMFT, Alliant's MFT Clinical Director, a leading couples therapist, author and academic researcher.
Today I can proudly say that so many of my dreams and visions for my career are being fulfilled. I have found a way to make a career out of doing what I love, spending time connecting, motivating and guiding people towards the type of change they desire for their lives and their relationships.
Currently I am providing therapy to individuals, couples and families as a Licensed Marriage and Family therapist with practices in both midtown Sacramento and Roseville. Additionally, I am also currently teaching and training future therapists at Alliant International University as an adjunct faculty in the MFT program.
To read more about Dr. Gonzalez's professional background you can visit his LinkedIn Page or view his professional resume: Vitae, Armando Gonzalez, PsyD
My Life Outside the Office
Prior to entering the field of Marriage and Family Therapy, at the age of 14, I was one of the youngest sports broadcasters in the country hosting a popular Sacramento Valley sports television program. The opportunity gave me a chance to interview famous professional athletes and follow a childhood dream. Yet, ultimately I decided my true passion was to become a therapist working with clients towards chasing their own dreams.
While I sometimes miss the sideline seats I never regret my decision to become a Licensed Therapist. There is nothing better then going to a job everyday that challenges you and offers the rewards quiet like witnessing people heal and change in therapy.
Today, I remain an avid sports fan (Go: Giants, Kings, and Bills!) that loves attending games whenever possible. My wife, Katie, and I are both passionate about the East Sacramento and Midtown Sacramento community, as we spend most of our weekends attending local community events and exploring the restaurant scene.
For the past two years I have also enjoyed volunteering as a Chaplain and basketball coach at the Sacramento County Juvenile Hall mentoring young men.